Home Window Tinting 

Across Adelaide, Perth & Regional WA
What is home window tinting?
Home window tinting is a thin laminate film that can be adhered to the windows in your home to create a protective layer over the glass. The film naturally strengthens and protects the glass, as well as providing more privacy and a stylised look for your home.
Tint Works provides home window tinting for all types of residential homes, from houses, to apartments, to units and multi-storey buildings. We can also provide window tinting for sheds, cubby houses and more!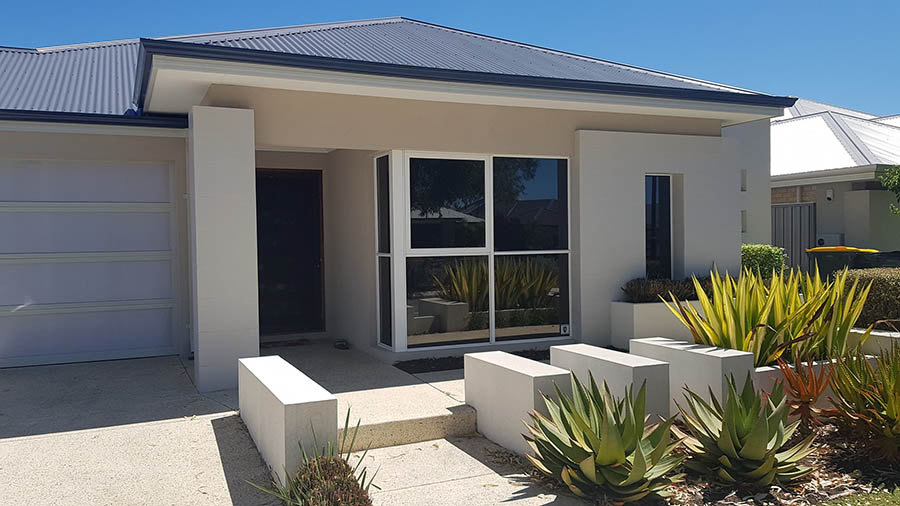 What are the benefits of home window tinting?
Home window tinting provides privacy in your home but is also an economical way of adding extra insulation to your home. Window tinting reflects a large proportion of UV rays from the sun which not only keeps your home cooler but also saves money on electricity bills in cooling your home. Home window tinting also provides protection for your family and furniture. It stops the sun's rays from damaging your furniture by bleaching the colours and fading paints, fabrics and wood stains. Tint Works home tinting also protects your family from harmful UV rays that can cause skin and eye damage.
Benefits of home window tinting:
Reduce and/or prevent glare from harmful UV rays

Reduce heating of home from the sun

Save on home cooling costs

Create privacy

Add security and safety

Stylise your home
If you are interested in getting window tinting for your home in Adelaide, Perth, or in regional Western Australia please click on the store below that best helps you. 
You are more than welcome to read our reviews on Google Tint Works Adelaide Review, Tint Works Perth Reviews.
If you do have any questions please call us we are here to help.